The seeds of my interest in family history were planted in 1958 when I accompanied my parents and grandmother, Elizabeth (LaCount) Canada, to Granny's childhood home in Missouri. My Mother, fondly recalling an early 1930s road trip with her parents, wanted to take Granny on one last visit "back home." I fondly recall Granny's reactions as she spied her former schoolhouse and the pond where she ice-skated in winter. Over the years she shared many stories with me, and left some tantalizing mysteries: Who were the relatives she spent a winter with back in Indiana? Why did her parents share a home with her great-grandparents? It seems very appropriate to dedicate this entire LaCOUNT section to "Granny."
Later, the green shoots of genealogy were well-watered by my cousins Elizabeth and Vance McClain. In the late 1960s they shared their collection of Granny's stories and family records including newspaper clippings. Liz had the foresight to get full names instead of merely "my grandfather" and "my mother."
Special thanks go to "double cousin and my genealogy mentor" Sharron Standifer Ashton. Not only has she willingly shared her research into our shared families, but she patiently walked me through the ins and outs of how to do real research. She is my much-appreciated role-model and source for most of the background information in the following narrative. She and members of the Walck family provided several of the accompanying photos.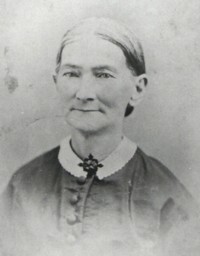 Benjamin Carter LaCount and Frederick Marshall LaCount were sons of Elizabeth (Eddy) whose lineage goes back to the Plymouth, Massachusetts immigrant, Samuel Eddy. Elizabeth was the mother of three and widow of Dr. Benjamin Carter when she married in 1851 her second husband, James LaCount, in Tippecanoe County, Indiana. James was a carpenter by trade and was living with his father Alexander when the 1850 census was taken. In 1854 the James LaCount household, now including son Benjamin born 29 February 1852, moved to Trenton, Missouri. Son Fred was born there 6 December 1857.
James LaCount died 1866; Elizabeth (Eddy) Carter LaCount in 1877.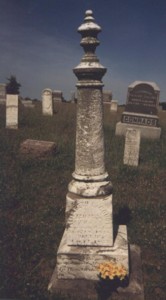 James is thought buried in the Trenton Cemetery, but no tombstone was found for him.
When the 1870 census was taken, Fred and his mother Elizabeth were living in Trenton with William T. and Fanny Wisdom. Fanny was Elizabeth's daughter by her first marriage, and thus Benjamin and Fred's half-sister. Benjamin was living in nearby Madison Township with his Aunt Charlotte (LaCount) and Uncle Elkanah Payne. The relationship (if any) between Elkanah and Benjamin's first wife, Julia B. Payne, is not known. Benjamin and Julia married in Grundy County 30 March 1873. Julia died 10 February 1874 shortly after giving birth to a daughter, Almarena, who died in July.
Benjamin and Olivia Belle Brandom married 11 September 1874. She was the only child of Charles Brandom and his first wife, Elizabeth "Bettye" White. Their first LaCount daughter, Alvia May, was born 2 July 1875 either in Trenton or at the home of Charles and (his second wife) Lockey near Edinburg, Missouri. It is thought Benjamin and Olivia had moved into the Daviess County home of Olivia's grandfather, William Brandom, by the time their second daughter, Henryrietta Elizabeth "Lizzie" was born 22 Dec 1879.
.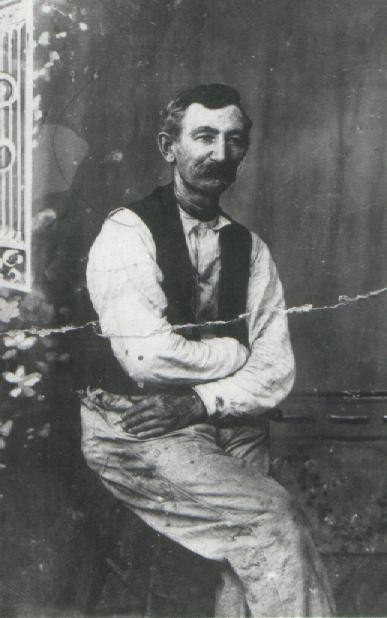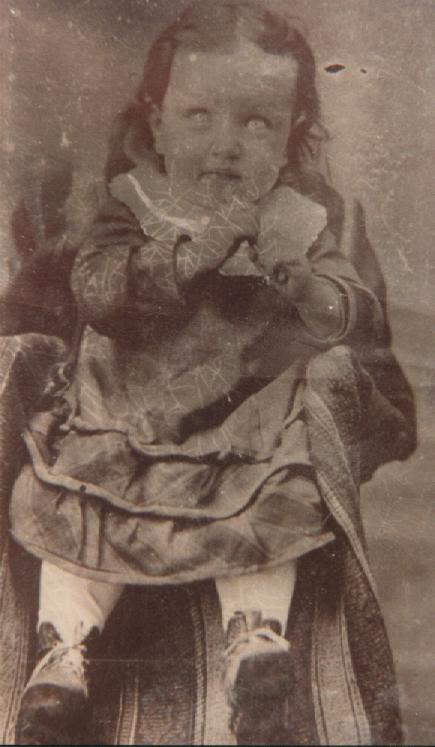 Benjamin Lizzie


Family tradition as told to Sharron by Alvia's daughter, Etta (Baker) Eaton Mitchell: "I remember my mother and Grandpa always telling the night Aunt Lizzie was Borned. Fred was staying with Grandpa and Grand Mother was sleeping up stairs. Aunt Kate said 'listen Fred, I hear a cat.' Uncle Fred says 'Oh Kate; that's the Baby." For a long time Uncle Fred called Aunt Lizzie 'the Cat.' They had lots of laughter about that."
According to the newspaper account of their 72nd anniversary celebration, Fred moved to Linn County Missouri where he met his future wife, a "good old farm girl." They married a year later, June 21, 1880, when he was 23 and she 20. Katherine "Kate" was the daughter of Thomas Standifer and Mary E. Peavler. Two of Fred's nieces married two of Kate's nephews.
According to a newspaper account, Fred and Kate were living at Johnson, in the Chickasaw Nation in August 1883. He was a "teamster" hauling goods in wagons from Missouri to the Indian Territory. Fred's name, along with his father-in-law Thomas Standifer and brother-in-law M. L. Canada, are found on a list of "Sooners" -- those proven to be in the Oklahoma Territory prior to noon 22 April 1889, the day of The Run. [Harn Collection, Box 1, File 8] Two brothers-in-law to be (or the father of one) – J. R. Carman and J. Stufflebean – also appear on the list.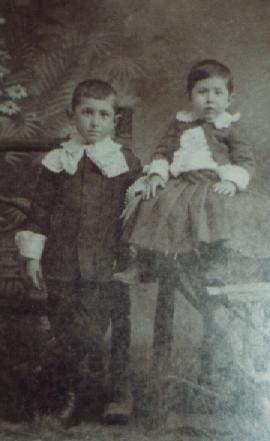 In 1885 William Brandom and his second wife, Catherine "Kitty", deeded to "Olivia LaCount and her bodily heirs" the 160 acres they were living on. There was one expressed condition: Olivia was to furnish them a "good, substantial and satisfactory maintenance" during the natural lives of William and Kitty. William died in 1886, but Kitty was younger and lived several more years. Lizzie had fond memories of Kitty and her fresh from the oven cookies when they arrived home from school. The last three of Benjamin and Olivia's children were born in the house shared with Kitty Brandom: Julia Belle born 15 February 1884; James William "Willie" born 26 April 1887 and Bertie Frederick "Freddy" born 13 May 1891.
Willie, on left, and Bertie >>

Tragedy struck the Benjamin LaCount family three years later. Quoting the McClain write-up of 1960 interview with Lizzie (LaCount) Canada: In early days of 1894, she [Olivia] was taken sick with TB and had to move to Okla. Last day of February 1894, her brother-in-law Sam Whitten and her daughter Julia, 10 years old, took a train to Noble, Okla. She stayed three days with Tom Standifer, father-in-law to her husband's brother, Fred LaCount, before moving to Fred's house to wait the arrival of the rest of her family.
The others, Alvia 18, Lizzie 14, Willie 8 and Freddie 4, arrived with their father about March 10th. The farm tools, three horses and household goods came by rail car three days later. They soon rented a house and without unpacking everything, they fixed up a bedroom. March 15th they brought Olivia Belle home (2 or 3 miles) in a wagon. The next morning, about 8 a.m., she asked to be raised up in bed [to] see her children for the last time. She said she never wanted to be removed from the ground once she was put into it, but only 5 or 6 graves had been put into a lot in Noble for a cemetery when the town decided not to have the cemetery in that location. Tom Stufflebean gave some land for a larger cemetery and she was moved to it.
There was no turning back for Benjamin. He had rented the farm in Missouri with the proceeds going for the care and maintenance of the widow Brandom. Everything he owned and all his remaining family were in Oklahoma Territory. He had to make the best of it and provide a home for his children. Alvia married Richard B. Baker 4 November 1894 and Lizzie married Archie Canada (grandson of Thomas Standifer) 25 December 1894. Family tradition is Archie helped dig Olivia's grave and that he saw Lizzie for the first time at Olivia's funeral. Four years later the younger Julia married another Standifer grandson; she and Archie Curtis Standifer were married 14 February 1898.
That left only Willie and Freddy with Benjamin and his third wife.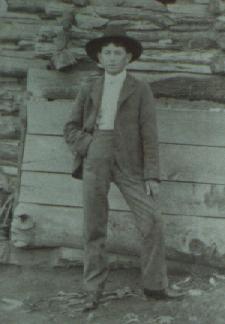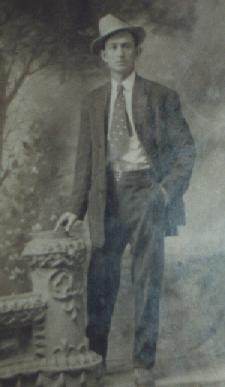 Willie Bertie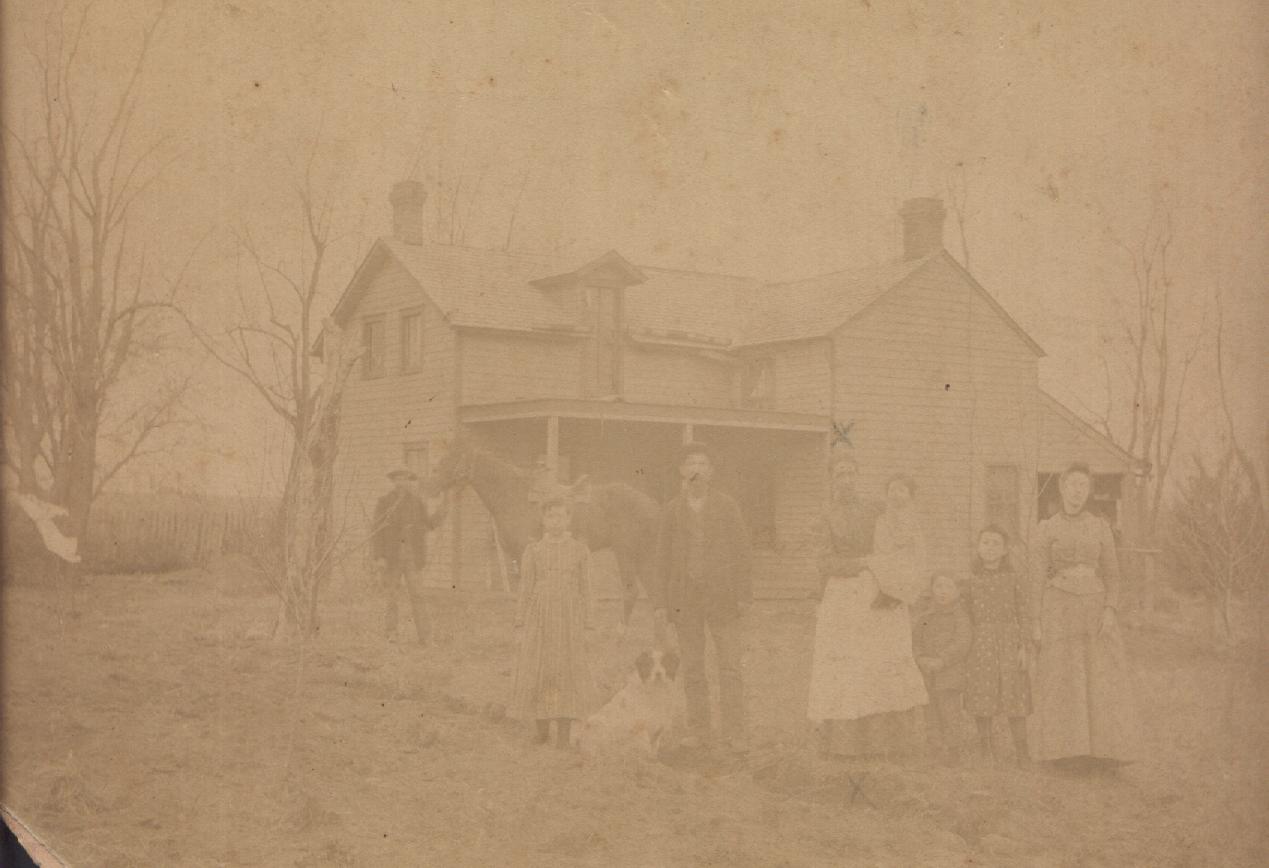 In January 1896 a marriage application was completed by 42 year old Mr. B. C. LaCount of Johnsonville, Indian Territory and 28 years old Miss Taylor Ford of Paoli. However, a note at the bottom of the application says the marriage certificate was "not returned as performed."
About a year later Benjamin did marry Minnie Davis, a registered 1/8 degree Chickasaw Indian. Perhaps this unidentified photo is connected to them? The only words that can be deciphered from the faint penciled writing on the back are "Okra" and "Johnson" – two places in Oklahoma where Benjamin is known to have lived. Suggestions for possible identification of the individuals are welcome.
After Minnie's death, Benjamin apparently lived with various relatives, picking up work as he could find it. He spent time with the Canadas for made a crib and a wheeled horse for the grandchildren. The child enjoying the little toy horse in the picture below is Lena Hazel Canada, my mother.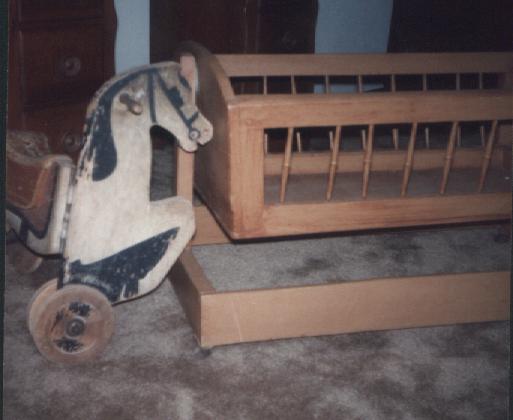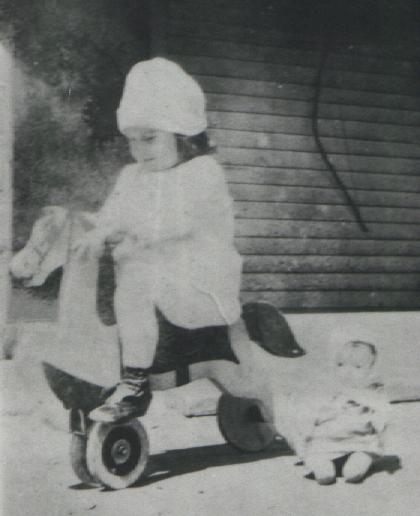 After the death of her mother, Harriet (Standifer) Thompson, in 1908, Elizabeth Thompson was raised by her Aunt Kate and Uncle Fred LaCount. In a 1974 letter to to Sharron Ashton, Elizabeth (Thompson) Lambert wrote: "Uncle Ben lived with us at Mustang. He died at Foraker, Okla. where he & Fred ran a store. We think he had a heart attack for he was found setting in a chair with his foot on the stove; the leather burned off the sole [of the shoe.]" According to his death certificate, Benjamin died 5 November 1919, but cause of death is "unknown." Curiously, he was last seen by a physician the day before. Did he visit the Dr. as a patient or did the Dr. see him in the store? His occupation is listed as "worked in mercantile trade." He was 68.
Now, to return to Fred and Kate whose life events are less well known to us descendants from Benjamin. The 1890 census for Oklahoma Territory shows them living in the household of Thomas and Mary E. Standifer. With them were sons Charles L., age 2, and Thomas A., 10 months. Daughter Fannie F. born 1892, and sons Homer O. born 1895 and Eddie Wiley born 1899 complete the family as we know it. A reported son--Jimmie (1867-1880)--is questionable given the dates.
It appears all these children were born in or near Noble, Oklahoma Territory, for Fred and Kate were living in Noble township near other Standifer relatives when the 1900 census taker made his rounds.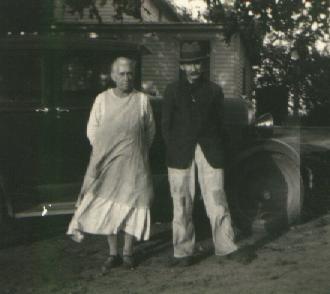 They and their four sons were living near the Texas border in Tillman County Oklahoma in 1910. They probably had purchased by sealed bid the 160 acre tract on which they lived. This area was known as the Big Pasture and was good grazing land for cattle, but didn't lend itself to small farming in years when little rain fell.
Fred and Kate were living in Mustang, Oklahoma in 1946 when they attended the Golden Wedding Anniversary dinner for Kate's sister Zilpha (Standifer) and Hiram Cartwright.
Fred died 13 December 1952 and Kate 30 April 1960. They and several of their children are buried at the Noble 100F cemetery.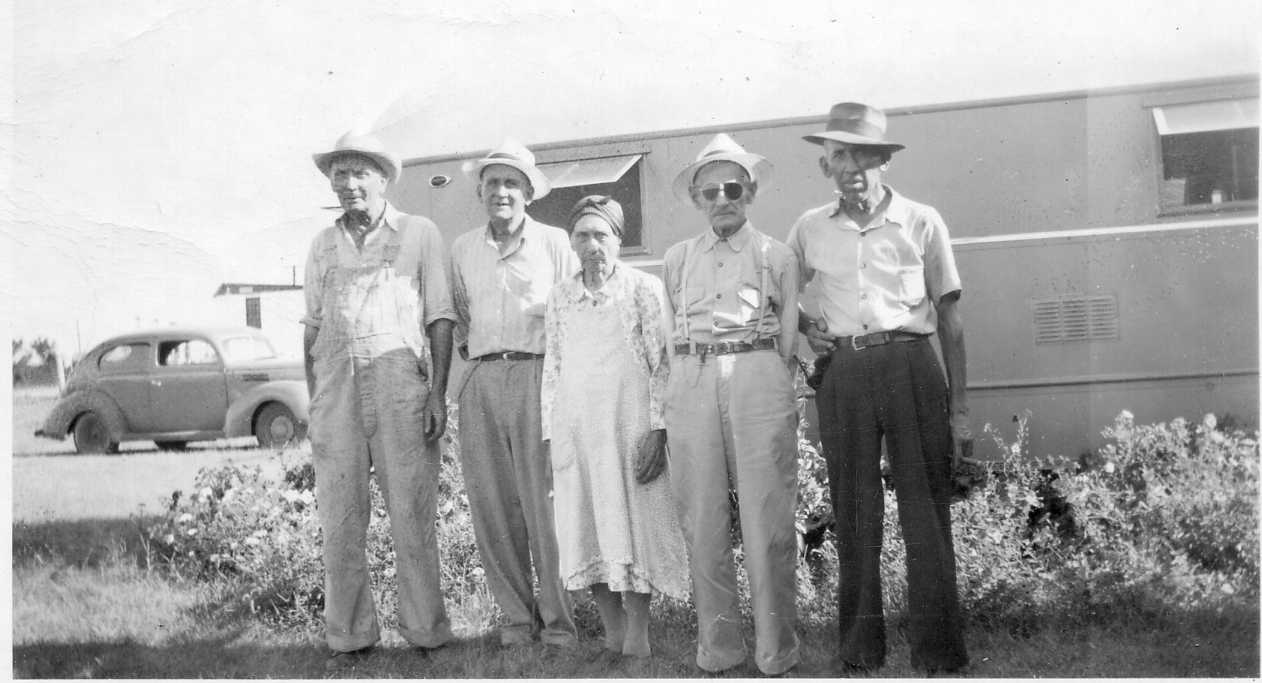 Left, Archie C. Standifer (husband of Julia LaCount). Second from left, either Charles Leland or Thomas Archie LaCount, sons of Fred and Kate. Center, Katherine LaCount. Second from right, Fred M. Lacount. Right: the other son. Picture was taken 1947 or 1948 at Archie and Julia Standifer's place on south Shields in Oklahoma City.
The Reunions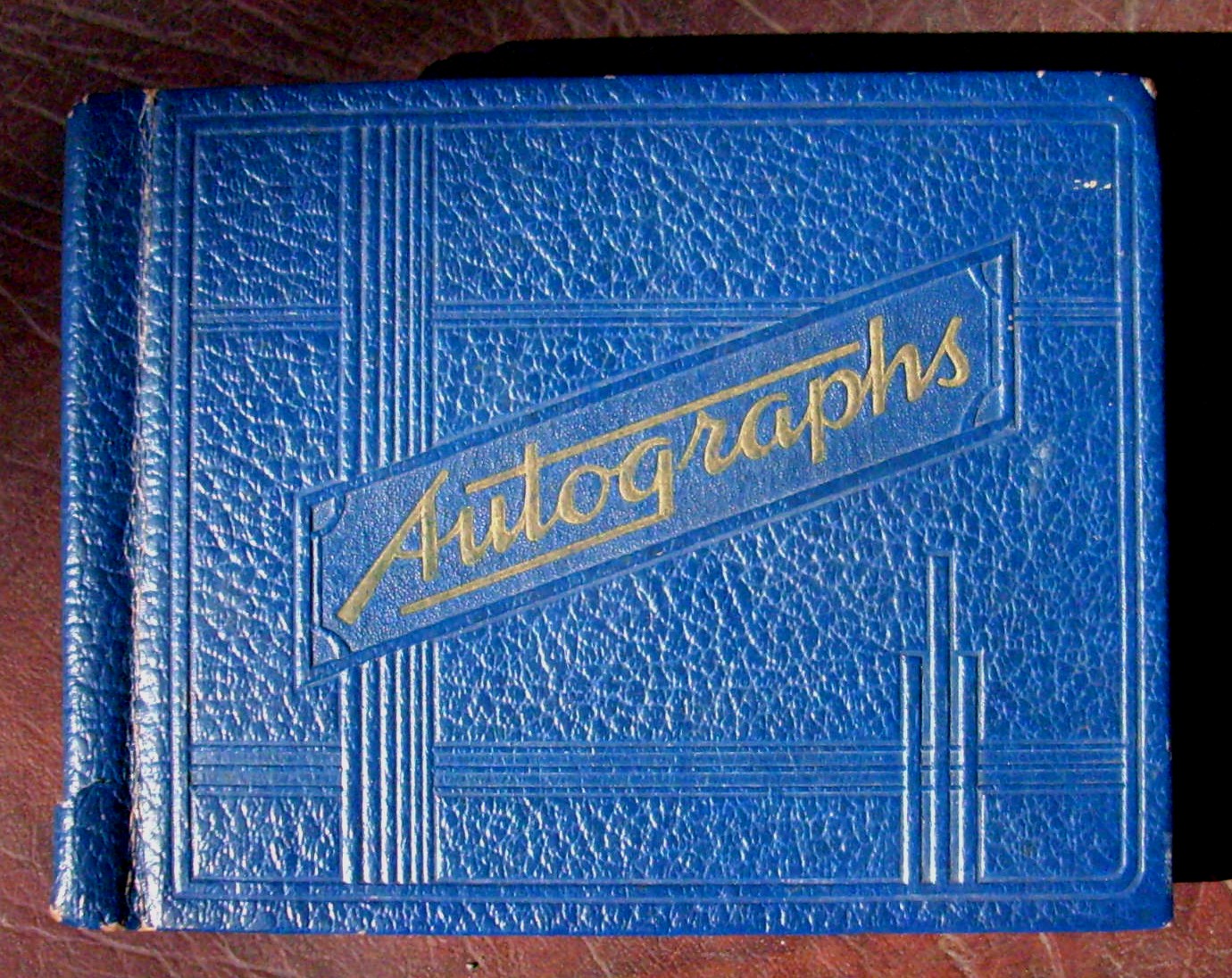 Beginning in 1947 descendants, mostly from Benjamin and Olivia, gathered each summer for a family reunion. The first gathering was at the home of Cleetis and Elnora (Canada) McClain near Stratford, Oklahoma. Elizabeth McClain remembers the other three reunions were held at Springlake or Lincoln Park in Oklahoma City. An autograph book was signed by, or filled in later, those who attended. Several provided addresses, but few listed their particular line of descent. This book was kept by Elnora McClain until her death in 1986; it was then passed to her daughter Elizabeth, who gave it to Linda Sparks Starr. Individual PDF files of the images of pages relating to each reunion appear at the links below. Also provided for each year's signature pages are links to notes on the identification of the names. I am grateful for the assistance of Elizabeth McClain and Sharron Ashton with this effort. Corrections and additions are most welcome.
Descendant lines for Benjamin and Olivia (Brandom) LaCount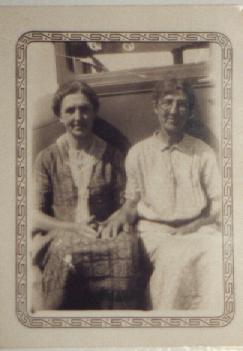 Alvia LaCount (1875-1929) and Richard Bull Baker (1866-1932)
had:
Etta married Ase Eaton and ___ Mitchell
John E. married Georgia ____
Julius Allen "Dock" married Edna "Hun" ____
Lester Carter "Bill"
Edith married Floyd Walck
Luther Galveston "Pete" married Lorene ____
Julia married Samuel Mantooth
Essie married F. F. "Speedy" Beach
Archie Delbert married Mildred ____
Virgil
Julia Standifer (left) and Alvia Baker, before 1929 >


Elizabeth "Lizzie" LaCount (1879-1971) and Archie Canada (1874-1958) [
he was
a grandson of Thomas Standifer and and Mary E. (Peavler)] had
:
Charlie married Ethel Mattock
Marie married Eddie Logan
Elnora married Cleetis McClain
Claude married Dorothy Smith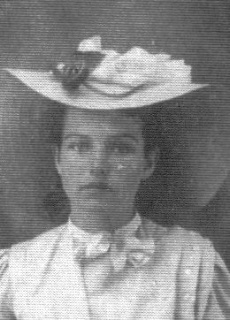 Sarah married Herman Gentry
Archie Bill married Ida Bentley

Lena Hazel married Jesse Sparks
Etta Baker Mitchell, Alvia's daughter >


Julia LaCount (1894-1960) and Archie C. Standifer (1879-1957)
[he was a
grandson of Thomas Standifer and Mary E. (Peavler)]
had:
Jesse Curtis married Betty Jo Slover
Virgil Calvin married Myrtle Swinney
Tom Otho married Velda McQuirt
Fannie Olivia married Charles Polson
Archibald "Monk" married Blanche Nail
Theola Elizabeth married Simon Nelson
Charlie Otto 1926
Hubert Newman married Clara Lucille McCord
Robert Leonard married Jevie "Jimmie" Turues and Alice Nicholson
Noah Orville married Dorothy Herbert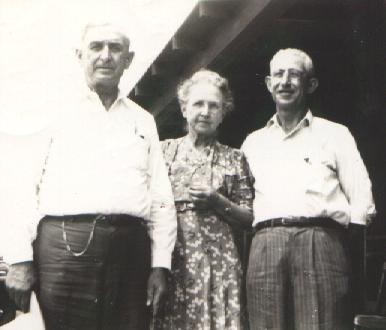 Ole married Betty Pearl Pryble
Lloyd Irving married Ann Cambra
James William "Willie" LaCount (1887-__) and Pearl"
had:
Willie Dee married ____ Gibson
Bertie Frederick "Freddy" LaCount (1891-1959) married 1st Margaret and they had:
Alexander
Freddy's second marriage was to Myrtle Rogers and they had:
Archie Ray
John Orvil
Stephen (adopted)
Willie, Lizzy and Freddy in 1947